AEC Magazine over the last few years, has looked at how BIM modelers were originally developed to automatically produce drawings, and therefore provide productivity savings. The idea of a single building model, on which all companies would collaborate has not come to fruition. The standard practice is to create multiple models by multiple project participants for different purposes.
While BIM has changed the way architects work, it hasn't necessarily benefitted all project participants equally. The lack of trust, and the need for different types of information to be included at different phases, has brought in new inefficiencies. New start-up Qonic aims to help, according to AEC Magazine.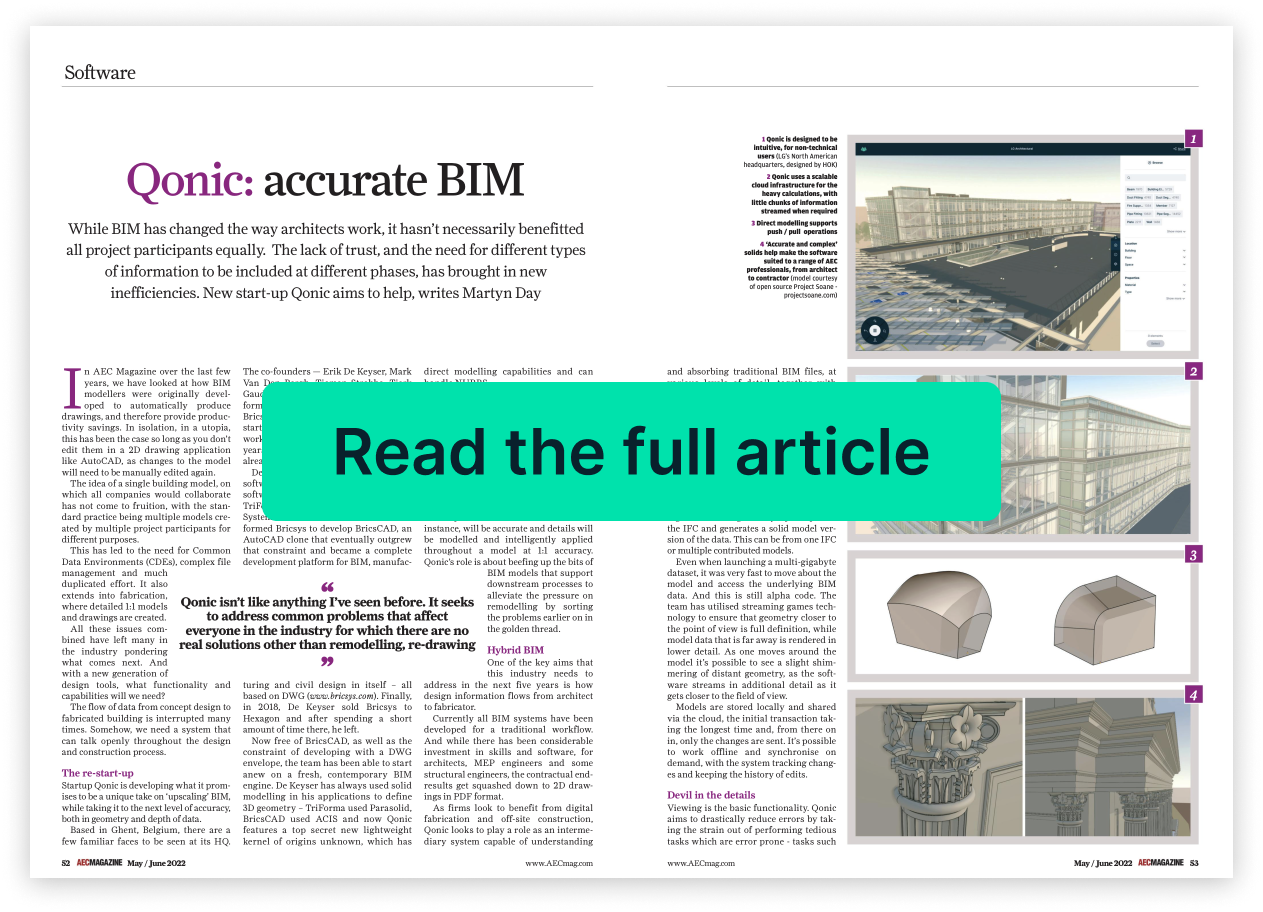 Get in touch!
Keep following us to see more updates. As we're building the Qonic toolset in the months to come, we would like to speak to you. Feel free to reach out to us, follow Qonic on LinkedIn or subscribe to our website www.qonic.com.
Get in touch
Join the waitlist
and stay in touch.
Soon, we will start opening the Qonic platform for a first closed-beta cycle. We will keep you closely informed.